professional inspectors & consultants
Utilizing Education, Experience, & Specialized Training to Address Your Concerns
Go to Fungal Growth
Fungal Growth
The visible appearance of fungal growth (mould) across surfaces of building materials and/or contents is an indication of a moisture source. It is not uncommon for certain fungi to proliferate in environments with elevated relative humidity.
Go to Moisture Accumulation
Moisture Accumulation
Moisture can impact nearly any structure. Often, it can occur due to roof leaks, deteriorated windows, inadequate exterior drainage, water losses from plumbing, elevated relative humidity, etc. It does not have to be in liquid form to negatively impact a building.
Go to ASBESTOS
ASBESTOS
Asbestos is a naturally occurring mineral that has been mined, processed, and utilized in the fabrication of a variety of building materials. Through our comprehensive inspection and sample collection process, asbestos containing materials can be identified.
Go to EXTERIOR EXAMINATIONS
EXTERIOR EXAMINATIONS
In many situations, conditions present on the Exterior Insulation Finish System (EIFS), Manufactured Stone Veneer (AMV), Hard Coat Stucco, Composite Siding, etc. can promote moisture intrusion.
About AMEI
Based in Wichita ... Serving All of Kansas & Providing Nationwide Consulting Services
When in doubt, call us for an unbiased, professional opinion!
As Third Party Indoor Environmental Quality (IEQ) Inspection Professionals, we can diagnose the issues impacting your structure. Since we are not a Restoration Company, we can work with the contractor(s) of your choice or even provide you with the necessary information for you to tackle your own project.

Our comprehensive evaluation of the property can identify the moisture source(s) and the extent of the visible areas of fungal growth. Through the inspection process, we also can identify other potential indoor environmental concerns such as asbestos containing building materials, hazardous chemicals, etc.

Our written reports summarize these findings and provide you with the recommendations and directions on how to repair the structure and correct the indoor environmental issues.


Combined Years of Experience

Years in Business

Certifications (approx)

Our Focus - Your Satisfaction
YOUR ieq inspection TEAM
Here is a little biography on each team member!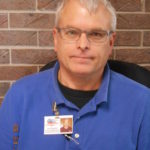 Steven J. Moreland
Senior Vice President, CIEC
Possessing 30 years of public and private sector experience in environmental consulting/inspection experience, encompassing a wide field of contaminants and hazards. In a July 27, 2002 article, the Wichita Eagle newspaper dubbed Steve the "mold hunter".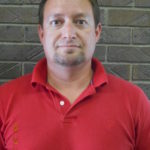 David J. Moreland
Environmental Consultant, CIEC
An environmental inspector with AMEI since January '03. Certified Asbestos Inspector in Kansas, Oklahoma, & Missouri. In recent years, he has become very knowledgeable about meth lab contamination in properties, and is our primary residential inspector.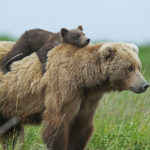 Kate Moreland
President, CFO
Ensuring the Inspectors don't loose their minds, Kate manages our financials, client accounts, responds to the majority of the customer calls, schedules the majority of the inspections, etc.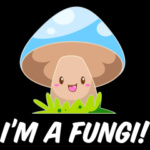 Sir Stachy
Chief Stinky Officer
A rather annoying team member, usually shows up after times of heavy rainfall. Is particularly fond of sheetrock, cardboard, and other organic materials that have become saturated with moisture. Also known as "The Black Toxic Mold".
Environmental Articles & News Stories